CORONAVIRUS NOTICE: HERE AT DENVER DUCTS CORP WE ALWAYS CARE ABOUT THE SAFETY OF OUR EMPLOYEES AND THE COMMUNITIES WE SERVE. IN THESE UNCERTAIN TIMES, WE WANT TO REASSURE YOU THAT YOU CAN COUNT ON OUR COMMITMENT TO YOU. WE ARE PARTICULARLY GRATEFUL FOR HEALTHCARE WORKERS, FIRST RESPONDERS, AND OTHER PROFESSIONALS ON THE FRONT LINES - THANK YOU FOR YOUR SACRIFICES! 

THE CENTER FOR DISEASE CONTROL AND PREVENTION ( CDC ) SIGNALED THE IMPORTANCE OF HAVING A CLEAN, DISINFECTED AND SANITIZED ENVIRONMENT TO HELP CONTROL THE SPREAD OF CORONAVIRUS. 

Cleaning is the necessary first step of any disinfection process. Cleaning removes organic matter, salts, and visible soils, all of which interfere with microbial inactivation. The physical action of scrubbing with detergents and surfactants and rinsing with water removes substantial numbers of microorganisms. If a surface is not cleaned first, the success of the disinfection process can be compromised. Removal of all visible blood and inorganic and organic matter can be as critical as the germicidal activity of the disinfecting agent. When a surface cannot be cleaned adequately, it should be protected with barriers.

Disinfection destroys most pathogenic and other microorganisms by physical or chemical means. In contrast, sterilization destroys all microorganisms, including substantial numbers of resistant bacterial spores, by heat (steam autoclave, dry heat, and unsaturated chemical vapor) or liquid chemical sterilants. Disinfection does not ensure the degree of safety associated with sterilization processes.

 .Clean & Disinfect

 These guidelines are focused on household settings and are meant for the general public.

.Cleaning refers to the removal of germs, dirt, and impurities from surfaces. Cleaning does not kill germs, but by removing them, it lowers their numbers and the risk of spreading infection.

.Disinfecting refers to using chemicals to kill germs on surfaces. This process does not necessarily clean dirty surfaces or remove germs, but by killing germs on a surface after cleaning, it can further lower the risk of spreading infection.

DENVER DUCTS CORP USES VARIETY EPA ( Environmental Protection Agency ) APPROVED PRODUCTS, SANITIZERS, DISINFECTANTS AND DEODORIZERS.

THANK YOU!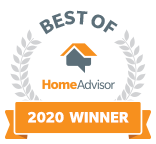 AIR DUCT CLEANING  -  HEATING AND AIR CONDITIONING

   720-370-2868                      719-387-8751



Dirt is the biggest enemy of your furnace. It can waste fuel and drastically lower efficiency. Dirt affects all three basic components of your furnace, so cleaning is the most important part of regular maintenance. The three parts of the furnace should be cleaned: the filter system, the blower, and the motor.

The furnace filter should be replaced or cleaned at the beginning of the heating season and about once 1-3 months during periods of continuous use. To check the filter, take it out and hold it up to the light. If it looks clogged, replace it with a new filter of the same type and size regardless of the length of time it has been used.

What makes it so important?

As little as a tenth of an inch of dust can reduce your furnace's efficiency by as much as 20%. That is a staggering number when you think about how little an amount of dust that is! The reason being is the blades on those blower wheels are specially designed to push a certain amount of air. Any dirt on those blades will cause the blower motor (direct drive motor which spins the wheel) to work harder, drawing more amperage (costing you more money) and pushing less air to keep the desired RPM. It also causes the heat exchanger to run hotter in your furnace which ultimately lower the lifespan.

So it's all about efficiency then?

No! Occasionally a blower wheel will get so dirty that the furnace or air conditioner will not operate at all! The heat exchanger relies on the cooler air moving across it to keep it from over heating, as does an air conditioning coil relying on the warmer air to keep it from freezing! If they do not receive the right amount of air movement they will fail, eventually costing you a service call.

How can I prevent this from happening?

Very simple! Change your filter often and keep your ducts clean!

What is a dirty coil?

A dirty A/C coil could mean one of two things: Either the indoor "evaporator" coil is dirty or the outdoor "condenser" coil is dirty. A dirty coil is an accumulation of dirt and other particles on the under side of the coil which will restrict air flow across it. More often than not it is the indoor coil your contractor is referring to when he/she says dirty coil so that's what we will focus on.

Why should you care?

When air flow is restricted across the coil you can have problems with both your air conditioner freezing up and your furnace over heating. If either of these things happens the equipment will not operate properly or in most cases not at all.

How do I keep my coil from getting dirty?

The best thing you can do is regularly change your filter and have your equipment serviced. Having your equipment serviced also allows the technician to determine if your current filter changing practices are working or whether you should change the type of filter or the frequency you change them. The longer you ignore a situation like this the worse it gets. 


AIR DUCT CLEANING  -  CARPET CLEANING  -  CHIMNEY CLEANING

&

HEATING AND AIR CONDITIONING

   720-370-2868                                                                        719-387-8751